"Social Distancing" While Fishing
"Social Distancing" While Fishing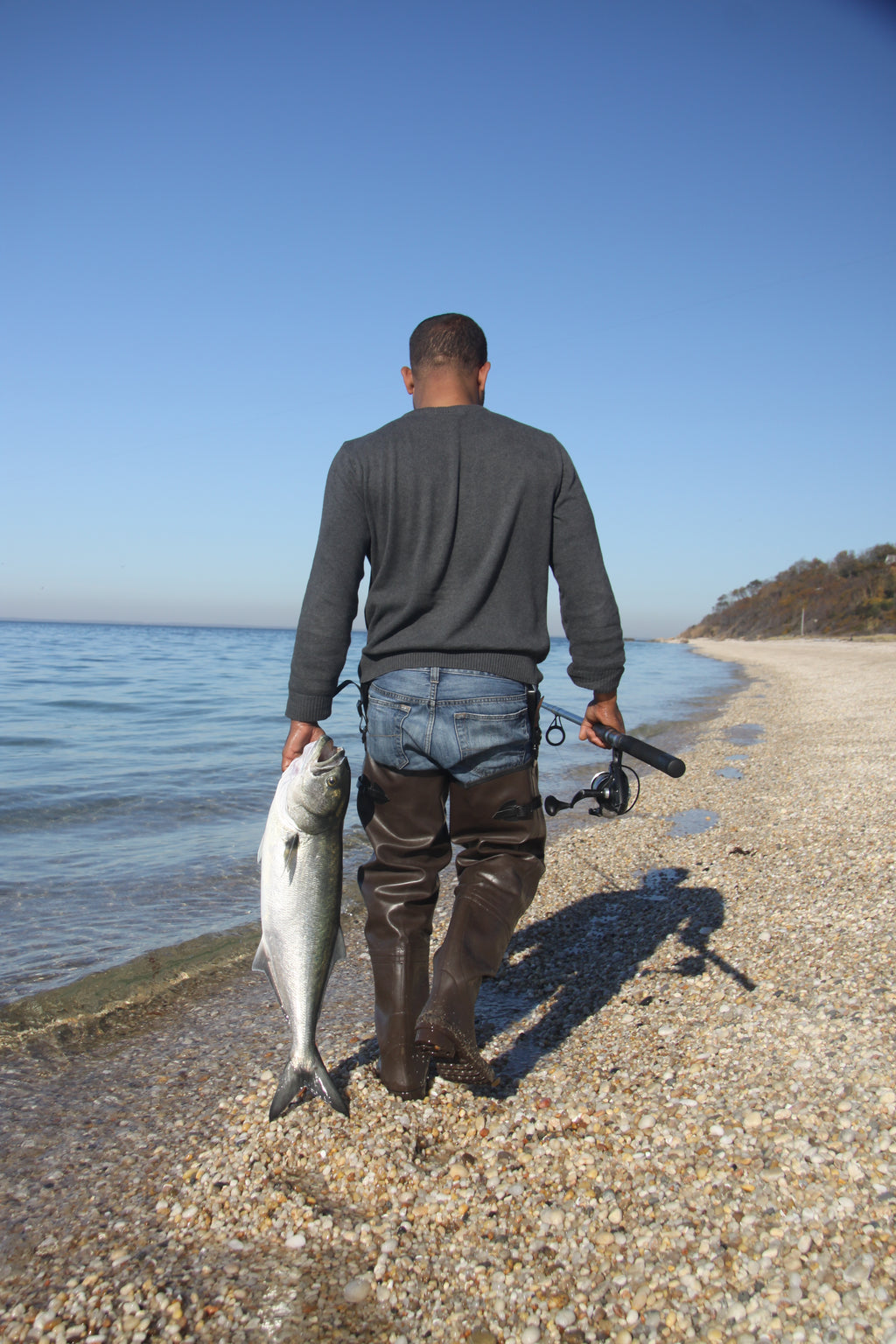 SOCIAL DISTANCING WHILE FISHING
There's been a lot of internet chat of late about social distancing through fishing. Some of it is, of course, tongue in cheek, but some of it is serious, too. So, that begs the question: Is it safe to go fishing under the threat of the coronavirus? The simple answer is, "That depends."
At first thought, there's probably no better way to put six feet between yourself and the rest of the world than by spending a few hours on your own plugging the back bays, pursuing bass or trout in a one person kayak, or afloat on the water in a private boat. But even if you are heading out alone there are still some trouble spots to be considered.
Pumping gas, for example, might provide a conduit for coming in contact with the virus if someone who is infected has already held the handle that morning. Better wear gloves if you stop to fill up. Grabbing a morning cup of Joe could also pose a threat, as might a little bit of close-range chatter with a fellow angler at the launch ramp or marina. Buying bait, hooks or gear? You can always ask for curb-side service if it's available and you're not comfortable with going inside to shop. (White Water Outfitters offers this option.)
The addition of a fishing buddy complicates matters a little. If you are bringing along a household member all should be fine as long as you've both been true to social-distancing guidelines. For anyone else, however, there is simply no sure way to tell if they've stuck with the program or have been exposed to the coronavirus being that some people will be asymptomatic or even pre-symptomatic. Anyone with coronavirus symptoms such as coughing, soar throat, aches or fever should immediately be ruled out from being a guest. It's probably a good idea to show up in separate vehicles, too, since sharing a ride will put you in close contact.
As for being on the water, you'll need to figure out a way to remain at least six feet apart throughout the day, and to avoid touching the same surfaces as much as possible. Depending on the size and configuration of your vessel, perhaps agreeing for one of you to stay in the bow and the other to fish the stern will work. Under power, one of you will be at the helm while the other should find a seat a suitable distance away – not side-by-side or back-to-back.
Ideally, you'll both have your own set of fishing tools including pliers, knives, rags and fish/food coolers. Haul your catch aboard using separate, dedicated nets, too. If you end up sharing a net, or any tools, be sure to wipe the handles clean with disinfectant after each use.
These are difficult times for sure, but a few hours on the water can be a great way to relive some angst if you keep to the recommended social-distancing guidelines. Additional information on protecting yourself and others from the coronavirus threat can be found at:  https://www.coronavirus.gov and https://www.cdc.gov.
White Water Outfitters Admin