FISH SLOW, LOOK DEEP FOR WINTER'S SWEET WATER BASS
FISH SLOW, LOOK DEEP FOR WINTER'S SWEET WATER BASS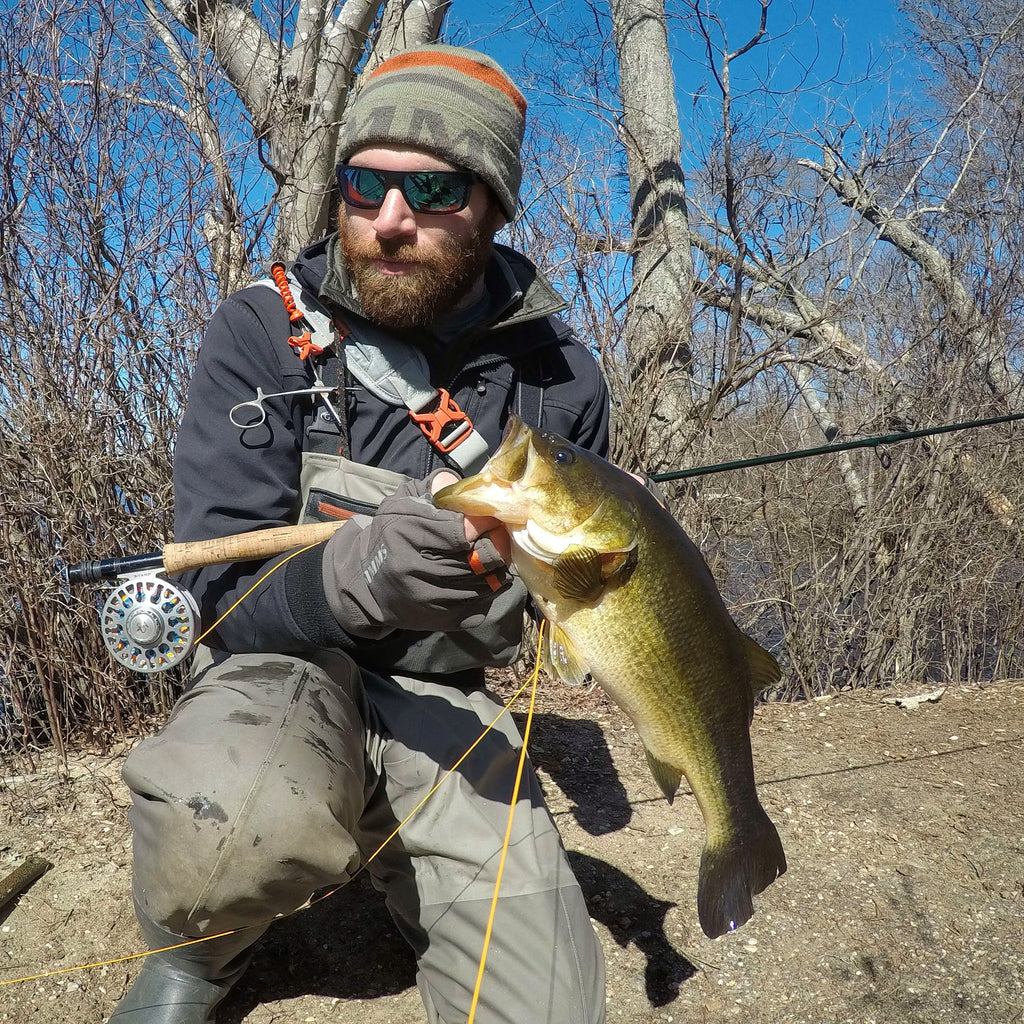 Did you know you can catch Long Island largemouths and smallmouths right through the winter months on many lakes and ponds? It's a fact. Given a few consecutive days of warming temperatures, black bass can bite reasonably well despite the chilly weather and remain fair game during the December 1 through March 15 catch and release only bass season. 
To be sure, it takes a lot more work and preparation to target winter bass then you'll need to expend chasing the hawgs of summer. Still, if you just want to get out and make some casts with a reasonable chance of connecting with willing combatants, cold-water options are worth exploring.
Winer bassin' can be cold and wet. It can also be quite productive. Remember, the colder months see catch and release only fishing allowed for black bass on Long Island. Be sure to check the latest NYS freshwater fishing regulations before heading out.
Probe Deep Water

Searching out the warmest water they can find during the winter months, bass tend to concentrate in deeper pockets. Here, they gain an extra degree or two over shallower water while protected from radical temperature shifts by the buffering effect of several feet of liquid above their heads. You'll find winter bass in as little as three- or four-foot depths at times, but six- to eight-feet of water produces far more consistent action on a daily basis. In some of Long Island's larger lakes – Fort Pond in Montauk, Laurel Lake and Lake Ronkonkoma, for example, you'll score even better in 12- to 20-foot depths as long as oxygen levels remain sufficient. Targeting deep water in an area that receives plenty of sun also seems to help, so avoid fishing in the shadow of buildings or hillsides.
 Keep in mind that "deep water" in terms of Long Island fishing is relative given the generally shallow nature of most freshwaters here. For example, deep water in Fort Pond might be considered anything greater than 12 feet while deep water on your local mill pond is more likely to be six- to eight-foot depths. In either case, the same drop-offs, ledges and pieces of structure that hold lunkers in the heat of August are likely to produce again when there's snow on the ground. Work those dawg-day honey holes and check current contour maps for additional ledges, pockets, old creek beds, depressions and structure you may have over-looked during the summer season.
A light spinning setup and suspending jerk bait did the trick on this later winter bass. Be sure to take full advantage of any warming spells.
Finesse For Success
The go-to approach for winter bassin', at least locally, is to drag a small Ned rig or curly-tail grub on four- to six-pound spinning gear across the lake bottom or slightly above. Ideally, you'll do this on a day with light winds to ensure a slow and steady presentation. Small, white grubs or finesse baits on a light jighead work well for this, as might a three-inch Kalin Lunker Grub in smoke/red flake if the bite occurs during a noticeable warming trend. Keep your lure action to a minimum, save for a light skip now and then. Think of this presentation as a series of extended glides rather than an up and down jigging motion. Strikes are often light this time of year, frequently registering as little more than a little extra weight at the end of the line. This approach works best in areas of limited weeds, of course. For waters that remain weedy right through the winter months, go to a super-light jig and position your offering below a small float set to allow your lure to barely clear the weed tops. In some instances that might be only two or three feet below the surface.
Another option that can work well during January, February and early March is vertical jigging over stumps or downed timber. This, however, takes a lot of patience and the ability to hold a boat in position directly over a selected target. For this approach, try using a small Swedish Pimple - the same one used for ice fishing. Work this lure in a straight up and down fashion as you hold steady over prime territory and you may be pleasantly surprised. Tipping the lure with a small piece of garden worm, mealy worm or spike, as you might when ice fishing, seems to draw more strikes – although it also increases the ratio of bites from perch, crappie and other panfish.
For dealing with waters that remain weedy through the winter, or to provoke mixed-bag catches, you might also consider slow-trolling minnow plugs like 3-1/2- to 4-1/2-inch floating Rapalas in Black/Silver, Rainbow Trout or Silver/Fluorescent Chartreuse color schemes. Simply troll a loose "S" pattern over four- to eight-foot depths, moving just fast enough to ensure your lure rides slightly above the weed tops. You'll be surprised at the size of the bass that will hit these small plugs, and at how many big pickerel, perch and slab crappies find them attractive as well. Trolling can also be a quick way to locate areas holding aggressive fish, which you can then target more precisely with a Ned rigs or a suspending jerk bait presentation. The Rapala X-Rap has long been one of our favorite suspending jerkbaits to work with very long pauses when it's cold.
Slow-trolling small Rapala and similar minnow plugs just above the weed tops can work wonders on winter largemouths.
Dress Warm, Stay Safe
Of course, this being winter, there's no counting on calm days. If it's blowing outside, drop anchor in a productive looking spot and work your line gently along the bottom or just above the weeds. Work hard to eliminate from your retrieve the herky-jerky movements that bass normally find enticing during the warmer months, glide your lure at a slow but steady pace, and set the hook with a smooth, firm lift of the rod.
Keep in mind that winter fishing requires dressing appropriately, paying attention to changing weather conditions, and always wearing a life preserver when afloat as there is zero margin for error, accidents or health issues that occur on Old Man Winter's watch.
Note: To check the latest New York State Freshwater Fishing Regulations, go here.