Ditch The Crowds for Better Summer Scores!
Ditch The Crowds for Better Summer Scores!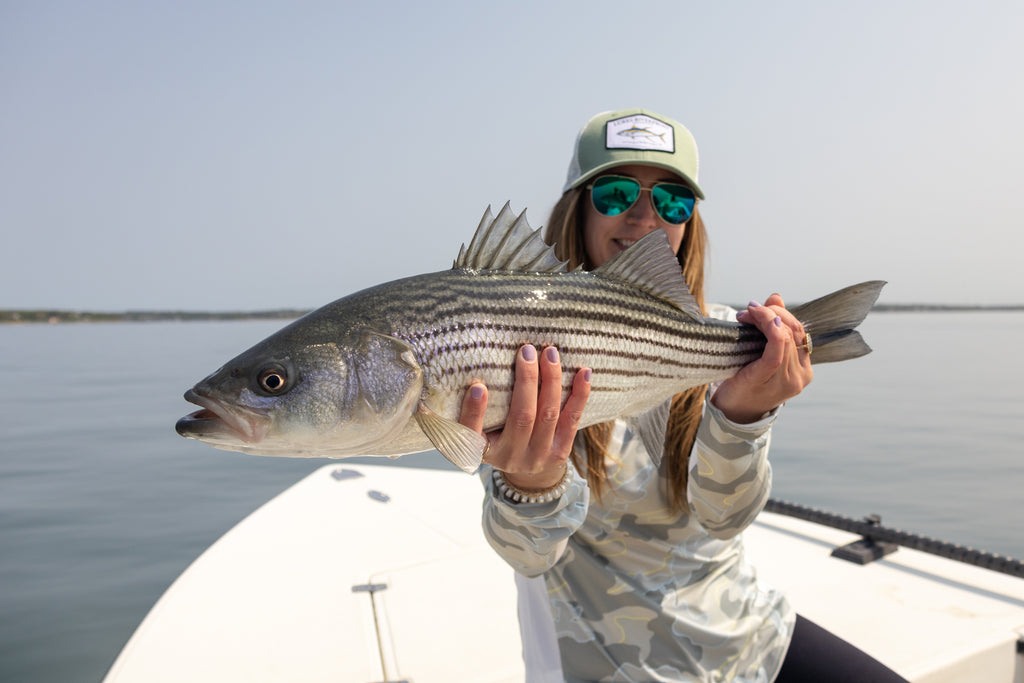 By the time July rolls around most waters here on Long Island tend to get a little bit crowded, especially on weekends and holidays. It's no wonder, of course, with plenty of pleasure boaters, jet skis, wake boarders, kayak fans and others pursuing outdoors fun along with anglers, things can get not only busy but noisy as well, which rarely helps where fishing is concerned.
Under such conditions, savvy anglers often do well by showing a little independence and breaking away from the crowds and traditional fishing hot spots. In fact, if ever there was a time for exploring out of the way places that you've always thought might hold a few fish, this is it. Rather than spend time with the fleet along the main channels, up close to the better-known buoys, near or inside an inlet or right outside your busy marina, consider investigating some less traveled stretches because it's likely weakfish, stripers, fluke, porgy and blues are doing the same.
While the crowds were piled up on the usual hot spots, this pretty weakfish smacked a soft-plastic swimbait with no other boats in sight. Photo by Felicia Scocozza.
Ideal places to check out include back bay flats such as those found in the most western and eastern reaches of Moriches Bay, or on the back side of Fire Island near Old Inlet in Bellport Bay. Similar out-of-the-way waters can be found between Robert Moses Causeway and the Jones Beach Causeway, on the south side of South Oyster Bay, and at the western or eastern ends of both Peconic and Shinnecock bays. Find a cut or pocket with six or seven feet of water in such areas and you'll likely also encounter some tasty kingfish and blowfish in addition to the usual suspects if you anchor-up and fish clam baits on light tackle.
North Shore anglers can find unpressured areas by heading down the beach, east or west, of most any harbor mouth and, perhaps, pushing a little deeper than usual. In the western and middle stretches of Long Island Sound, you'll find fishable water for just about any species in 30- to 50-foot depths this time of year. Explore areas that are almost equidistant between harbors to avoid as much boat traffic as possible. For the more eastern ports, like Mount Sinai and Mattituck, just keep running east until the crowds drop off.
Suffice to say that quiet spots are where you find them, but you do have to poke around to locate the real gems. Be aware, though, that prospecting in unfamiliar waters requires skippers to be alert for shoaling, sand bars, partially submerged boulders, strong rips, etc. Therefore, it's smart to plan such excursions to coincide with rising tides to put as much water under your hull as possible. 
Early morning hours are often the best for summer largemouths. Larry caught this one on a Z-Man Chatterbait. 
Sweetwater fans face similar decisions when it comes to keeping the bite alive on highly pressured waters during the heat of summer. In this case, the best course of action may be to focus your efforts on some of Long Island's larger lakes and ponds like Lake Ronkonkoma, Fort Pond in Montauk or Forge Pond in Riverhead. It's unlikely you'll have the water all to yourself at any of these locations, but at least there's an opportunity to spread out. Lake Ronkonkoma and Fort Pond also offer deep-water possibilities – an option many Long Island freshwater fans pass up in favor of probing shoreline shallows. Six- to 12-foot depths can be especially productive in these bigger, deeper environs for anglers throwing Bill Lewis Rat-L-Trap Lipless Crankbaits, Rapala Shad Rap Crankbaits and Rapala Countdown Minnows.   
For smaller freshwater lakes and ponds, fishing early and late in the day or even after dark are keys to working fish that haven't seen a lure in several hours. Simply kicking off the shoreline is also a good idea in many places. Frequently, pressured bass retreat from the most popular edges and hold up in five- to six-foot depths. Rather than push tight against the shoreline, try working 30 or 40 yards out and casting parallel to shore or toward the center of the lake. You'd be amazed how many quality bass, humpbacked yellow perch and even monster pickerel lurk in these waters.
Note, too, that in some locations there's also a surprisingly good mid-day bass bite in wide-open water – especially if dragonflies are dipping the surface to lay eggs during July. Try slowly twitching a silver, gold or brook trout pattern 3.5- or 4-3/8-inch Rapala Original Floating Minnow across a quiet stretch out toward the middle of the lake and you may be amazed at the lunchtime action – especially if you try this with four- to six-pound class spinning gear.
Another lure that works well in the same scenario is Strike King's KVD Square Bill Crankbait. Designed by Bassmaster Classic Champion, Kevin VanDam, it's built for shallow water fishing and dives to a maximum depth of five feet. Still, once those dragonflies get going, you can bet the bass will be on the prowl just below the surface and this lure does a great job of staying in the strike zone. Indeed, switching on and off between this and a Floating Rapala can be just what you need to trigger some serious reaction strikes right out in the middle of the lake.
Of course, you can also take the opposite approach and dig deeper into the shoreline brush than anyone else is willing to go. In this instance, a 4-inch Strike King Rage Craw impaled on a weedless bass jig is a great choice. Pull up real tight to any standing brush, partially submerged tree limbs or rotting wood in two-to-four-foot depths and hand toss your lure into the nastiest tangles you spy. The goal here is to trigger a quick strike as the lure first begins to settle below the surface – you can worry about how to haul your trophy out of the mess after setting the hook. For this game, you'll need to break out a heavy stick, keep your drag pretty-much locked down, and spool up with 20- to 30-pound test braided line and a 15- to 20-pound test mono or fluorocarbon leader to defeat the elements. Good luck!